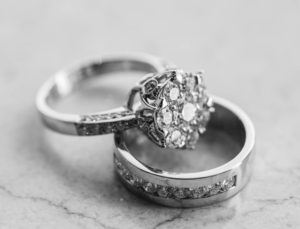 You're engaged! Congratulations!
You've posted your ring selfies, celebrated with family and friends and decided when to set the date for the big day.  As with most couples, you might not be sure what to do next. Couples often ask me when to book their florist. As exciting as choosing floral's is, there are a few things you'll need to do before talking to your florist.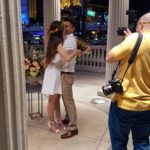 First, check with local photographers about scheduling a time for engagement photos. Often, photographers will include engagement photos in their wedding packages. Make sure they are available for your wedding day and that their style fits your ideals for your photos. Social media is a great way to check out their most recent work.
Next, you'll want to choose your venue as this will determine the direction for the rest of your plans. The venue you choose will impact all of your other decisions, including your floral. Is it outdoors, in a church, or a ballroom? Will it be rustic, romantic, or modern? You'll want to be sure that your flowers and colors will be in harmony with the existing decor and architecture.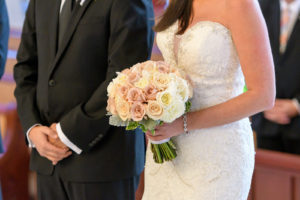 Once you've made these important decisions, it's time for you to inquire with you top florist choices. You'll be ready to answer most of the questions they'll ask. One of the most important questions is the date, as this will help your florist know if those peonies you want will be in season, or if you'll have to pay premium for those blooms. It's a good idea to meet with several, just to make sure that your styles mesh well and that you're making the best possible choice for your wedding.
So, when should you book your florist? Some florists will book weddings up to two years out. 'gasp' Shocking, I know. Although some book far in advance, most will book their florist between a year and six months in advance. Don't worry if you don't fall within this time frame. Keep in mind that your top choice may not be available for your date if you wait. That's why it's a good idea to have several in mind, just in case.
Be prepared to secure your florist with a deposit once they've given you a quote. This can range anywhere from 10% – 50% of the estimated total. Ask about the required deposit in your initial meeting so you can be financially prepared once your receive your quote. Your florist will typically give you time to think things over and save your date for a short time without the deposit. They can't hold it for long though, as other couples are likely looking to book for the same date. Stay in communication with your top choice so they know you're still interested and you'll have a better chance of booking with them if you need more time.