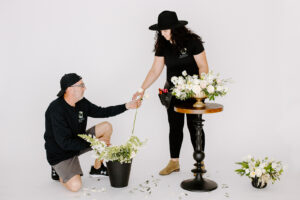 Our Approach
We are fully invested in your vision and your dream for your event.
Going the extra mile is our standard.
We'll send you a link for our online questionnaire so we can get all of the details to create your dream wedding or event. Once we have all of the important details and inspiration, we will create a custom, itemized proposal with quantities, photos, descriptions and detailed pricing. Upon approval and after any adjustments, a 20% retainer and signed contract will secure your date and make you an official Roots client.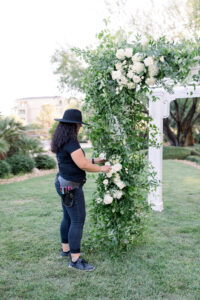 Our Story
From the time Stacey was very young, she always had a fascination with all things nature. In 2000, Stacey took her first floral design class at a community college in Northern California and fell in love with the idea of starting a career in floral. In 2002, she started the journey to becoming as knowledgeable as possible in her chosen field by majoring in Horticulture - Floral Design at Brigham Young University - Idaho. Her time there was spent learning the designs and principles of floral design as well as aspects of landscape design, agriculture and plant sciences. She completed two internships with floral shops; one in Colorado and one in Idaho. After graduating with a B.S. in Horticulture in 2006, Stacey moved to Utah where she became the manager for a floral and event company. In addition to running the retail side of the business, Stacey also designed and set up the special events, weddings and holiday decor for homes and corporations. In 2008, she moved the Las Vegas to be close to family and started working for MGM Resorts Corporation in their floral event department, designing and setting up large scale events for major brand names and celebrity events. In 2009, she transferred to the brand new MGM property, Aria's floral department. She designed and installed floral displays for various parts of the hotel and casino, including their Sky Suites Lounge. This included designing for high end clients, business moguls and celebrities on a daily basis as well as designing for major events and fundraisers on and off property. After years of hard work, Stacey decided to start her own company in 2015, specializing in weddings and events. She named her company Roots Flowers and Events because flowers have always been an important part of her life, going back to her childhood. She has dedicated her life to creating beautiful flowers and events for the most important moments of people's lives.
Meet the Team
We may be a small team, but we come with years of experience and education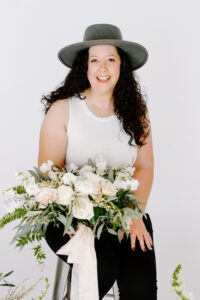 Stacey Hellman | Owner and Designer
A graduate of the Horticulture Program at BYU-Idaho, Stacey has worked in the floral business since 2000. She has done weddings from coast to coast as well as huge corporate and celebrity fundraiser events. When she isn't playing with flowers and planning weddings, you'll find her on the tennis courts or reading a good book.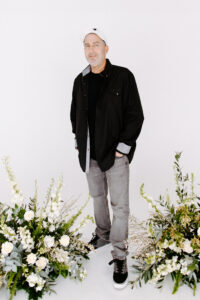 Stuart Hellman | Operations Manager
A business graduate of CSN, Stuart has many years of experience in business operations and logistics. In addition to being talented in business, Stuart is a #plantnerd at heart and loves all things to do with nature and design. When he isn't helping out with weddings and events, he is cheering on his favorite sports teams, Go Knights Go!, or dreaming of his next Carribean cruise.
Book your next event with us
Tell us about your upcoming event and see how we can help. No event is too small.