Flower Wall / Event Design
Flower Wall for Dignity Health St. Rose
This was an exciting project for us to tackle. We had done a flower wall for Dignity Health - St. Rose prior to this, but it had been a full flower wall with white hydrangeas and peach carnations. For this location, they were looking for a different design. We started with a fresh green moss wall as the base of the wall. To add dimension and texture, we created a full 'garland' to cover the top and sides with greenery and floral to match their colors. Finishing this project, was a custom made, orange acrylic sign with their brand slogan of 'Hello humankindness'.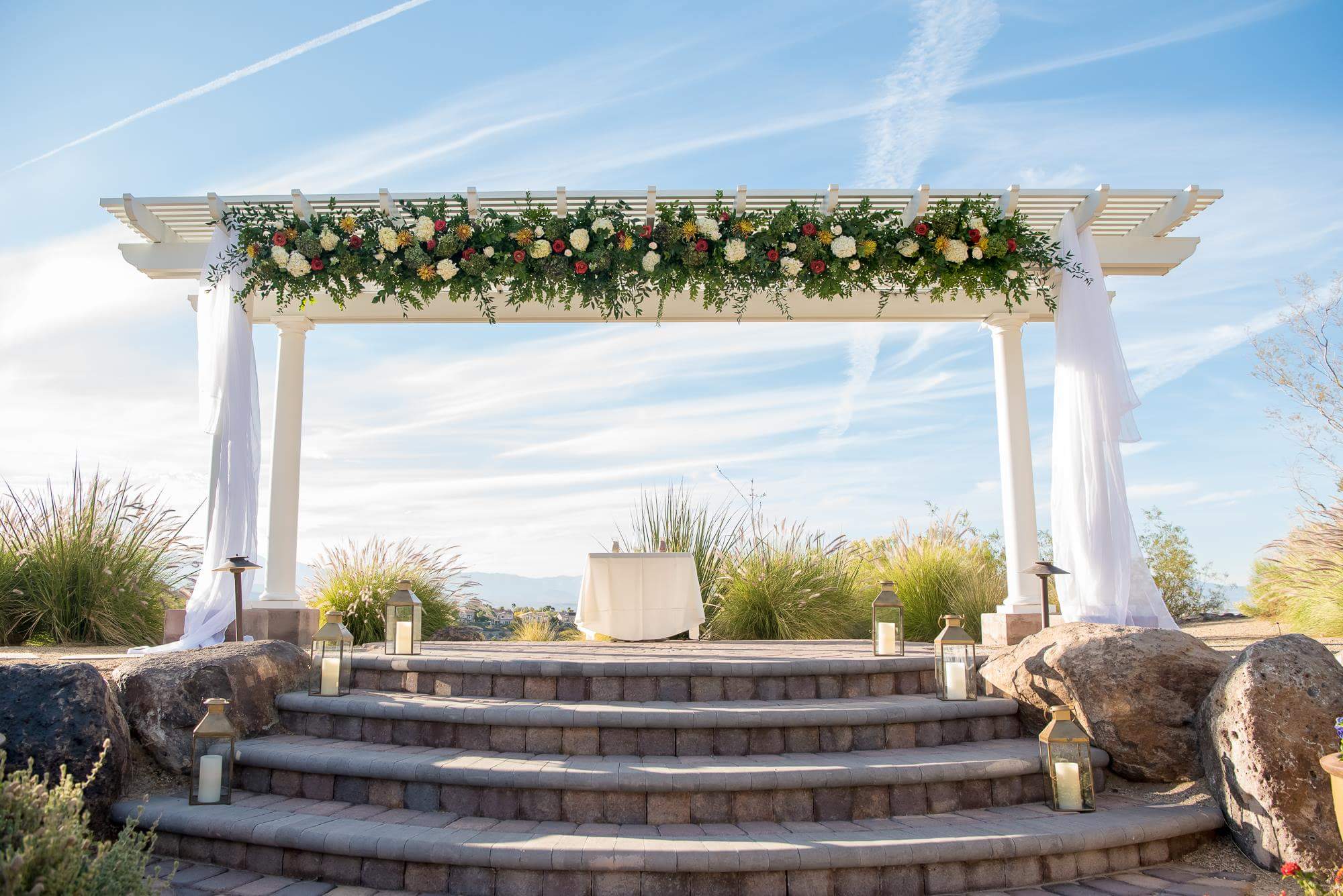 Ceremony Flowers/ Wedding Flowers
Rio Secco Wedding Ceremony
This beautiful ceremony location is unique to Las Vegas because of the large permanent, pagoda structure. Most ceremony structures are a third of the size, so when I saw this, I knew that it needed a lot of flowers to make a statement. This piece was made up of six smaller pieces that were built on site. We kept the design of this simple and clean as to keep the bride and groom as the focus of the ceremony. Afterwards, we moved all six pieces to the reception. They served as extra decor around the dance floor, bar and in front of the sweetheart table.