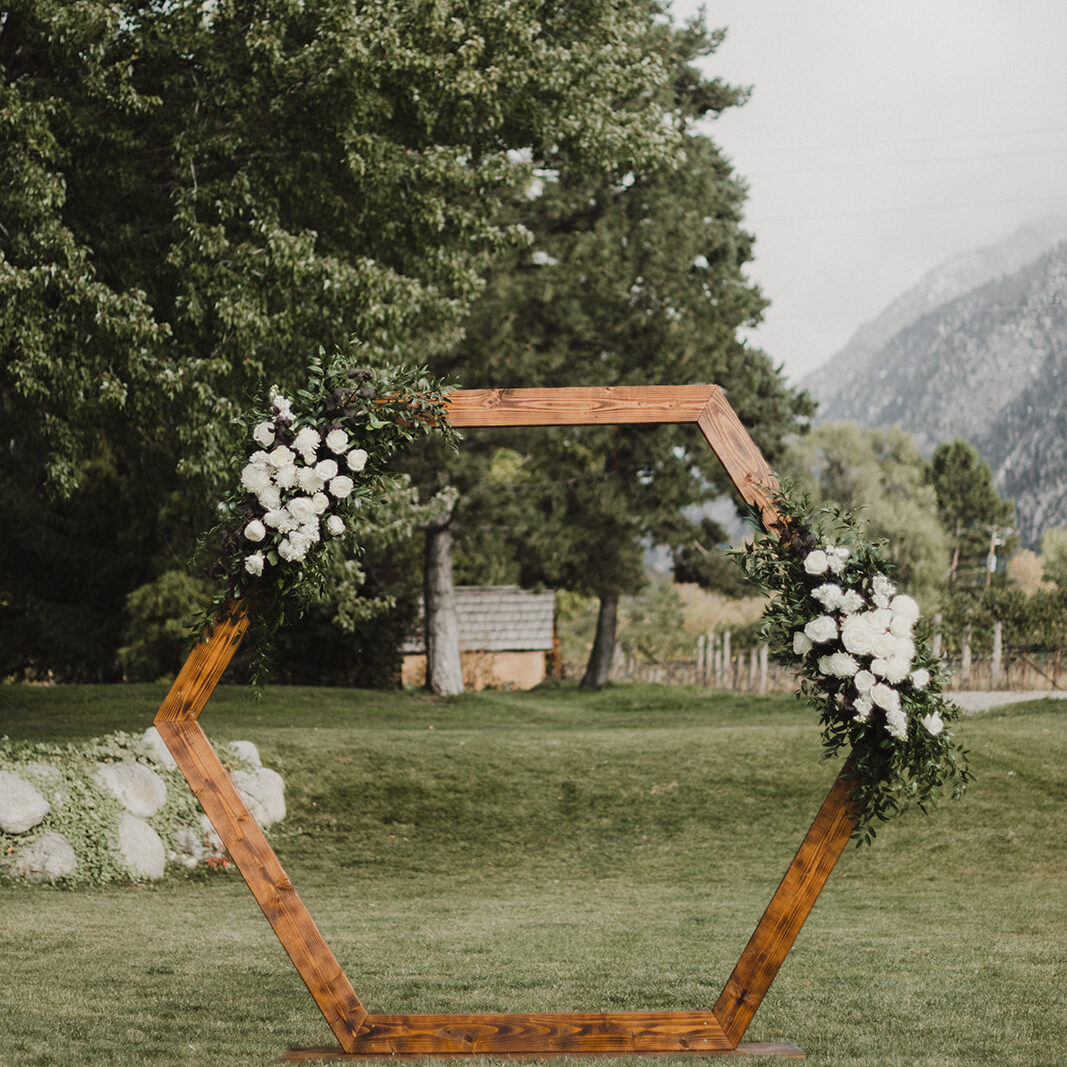 Hexagon Arch / Wedding Prop
Hexagon Arch
This is an exciting new addition to our inventory. Our new custom, hand stained hexagon arch is the perfect option for a modern take on an arch for your ceremony. There are so many ways to accent this piece with floral and we can't wait to try them all. Ask us about pricing to rent this for your wedding day!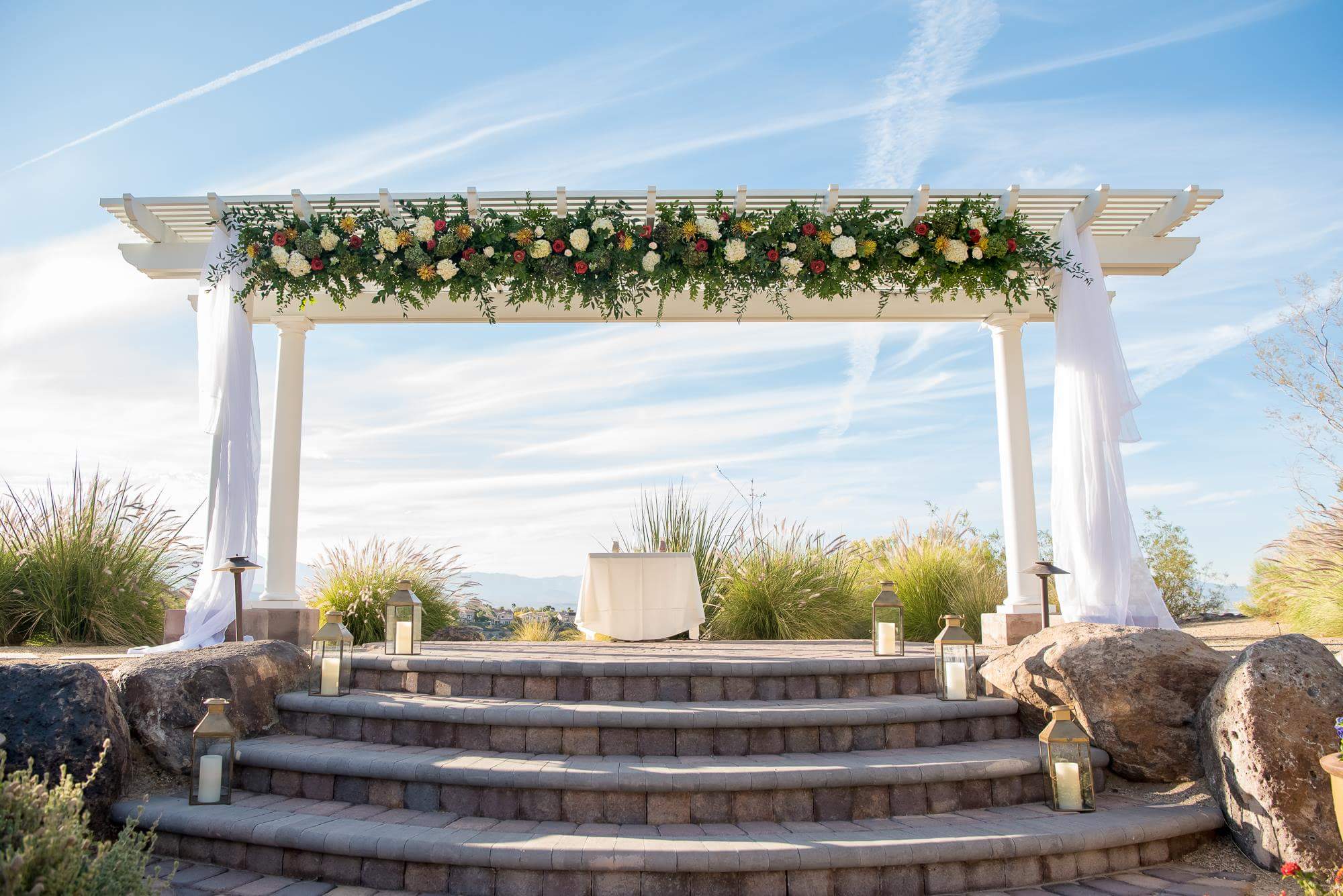 Ceremony Flowers/ Wedding Flowers
Rio Secco Wedding Ceremony
This beautiful ceremony location is unique to Las Vegas because of the large permanent, pagoda structure. Most ceremony structures are a third of the size, so when I saw this, I knew that it needed a lot of flowers to make a statement. This piece was made up of six smaller pieces that were built on site. We kept the design of this simple and clean as to keep the bride and groom as the focus of the ceremony. Afterwards, we moved all six pieces to the reception. They served as extra decor around the dance floor, bar and in front of the sweetheart table.